Every Friday Kelli, over at
"There's No Place Like Home"
, hosts a "Show and Tell Friday". Since we are going to be starting our school year on Monday, I thought I would share with everyone what keeps me sane as we move through our busy, daily schedule: my Homekeeping/Homeschool Planner.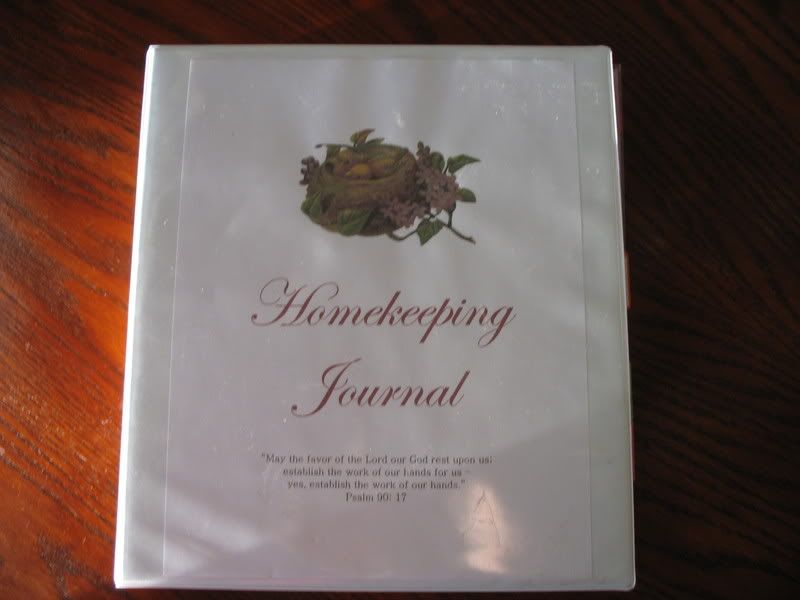 My planner is a simple 3-ring binder with a clear pocket on the front and back covers to insert a picture. Last year I had two separate binders, but this year I have combined them so that there is no need to double-up on certain items such as pencil cases, calendars, etc.
The cover image of my binder was one I found at
The Sparrow's Nest
. I customized the Scripture verse that she had on the bottom to something that was encouraging to me. I used a couple other of the forms she'd made available last year in my journal as well. Not everything is available on her site this year, but some still are.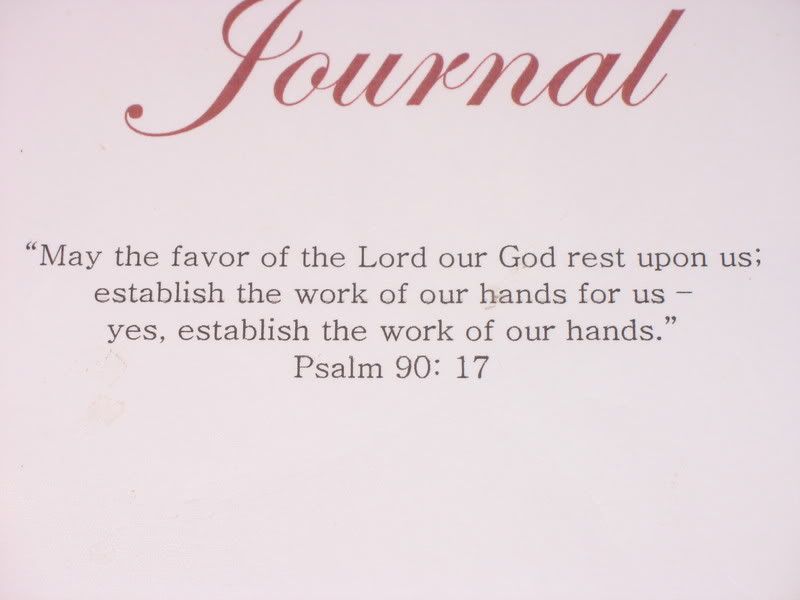 I recognized the birds in the nest that she used for the cover as free,
Victorian clip-art
and made a similar cover for the back of the journal for Homeschooling, as well as a verse that I find fitting and encouraging.
First up in my journal is my handy, dandy pencil pouch. Don't forget the covered pencil sharpener!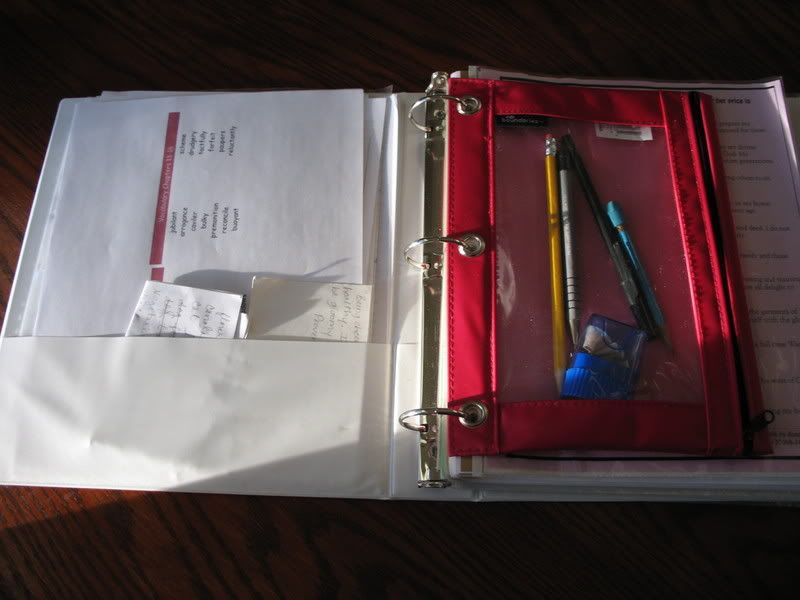 Next is an overview of our daily schedule for the fall. I give a copy to each of the girls for their notebooks, so that they won't need to ask me every day (and every half hour) what we will be doing next! This is kept in a plastic sleeve and on the back side is a page with our association with our homeschool group which identifies us as homeschoolers in case anyone asks (which they never have).
Next, in another plastic sleeve is an encouraging page sent to me from Nancy Campbell from
"Above Rubies"
magazine. I look for and keep other inspiring pictures, sayings, etc. that I can keep here in the front and rotate out from time to time.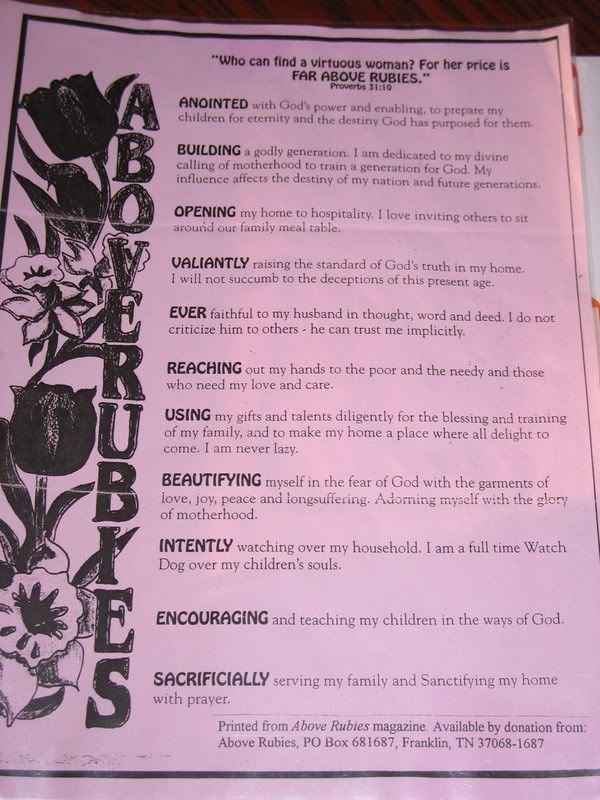 My tabbed dividers are next:
Free, monthly calendars can be printed
here
.
I got my weekly planning pages at The Sparrow's Nest. You can, of course, just make your own.
My meal planning page is next, but I didn't get a picture of that this morning, as I have to print more out. But I made it from a simple table in Word and imported a few pretty pictures from the clip-art page linked above.
I made my own Bible-study notes page:
After these tabs come the following: Co-op (important pages regarding our homeschool co-op for this year), Lesson Plans, Science Books/Topics (
a great book list for science
), Books to Read, Notes, and Addresses.
Behind the "Books to Read" tab I have a (looooong) list of books I want to read, another page of books that I have read this year, books for the girls to read for school this year, another page of books to consider/research for school and a curriculum list where I fill in all the books we use this year.
The addresses are also in plastic sleeves and everything is written
in pencil
to accommodate for changes.
I am sure there are more tabs that may be added over time, but this is quite complete for me at the moment. As I write this, I think that I should add a list of emergency numbers at the front...
Do you have a planner that helps you through your day? Let me know if you post about it! I love to look at planners (for some strange reason, though I think that if you've read this far, perhaps I am not alone!) Be sure to stop over at Kelli's and see what she and others are sharing today! Have a great weekend, everyone