I had a friend over for tea today. It was an
impromptu
visit - the best kind! I love when friends just pop in to say hello for a little while. This gal is a real lady. She looked so pretty in her summer dress and had pulled up her hair to keep herself cool. She stopped by at just the right time. Lunch was over and I was ready for a bit of dessert. Tea fit the bill perfectly! We chatted for a bit after giving thanks to our Father for our opportunity of time together - just her and me.
We chose an Orange Spice tea. It was a new one for her, as she is fairly new to drinking tea, but she really enjoyed it and I was so glad. We had a few cookies that I'd picked up at the market in the morning. They were new ones to both of us, so we just
had
to sample! Then we had some time for stories! These were old stories, but we hadn't heard them for a while, and the retelling of them was wonderful. I asked my friend if I could snap her picture for my blog and she said, "Of course!" and that she had actually been expecting me to do just that!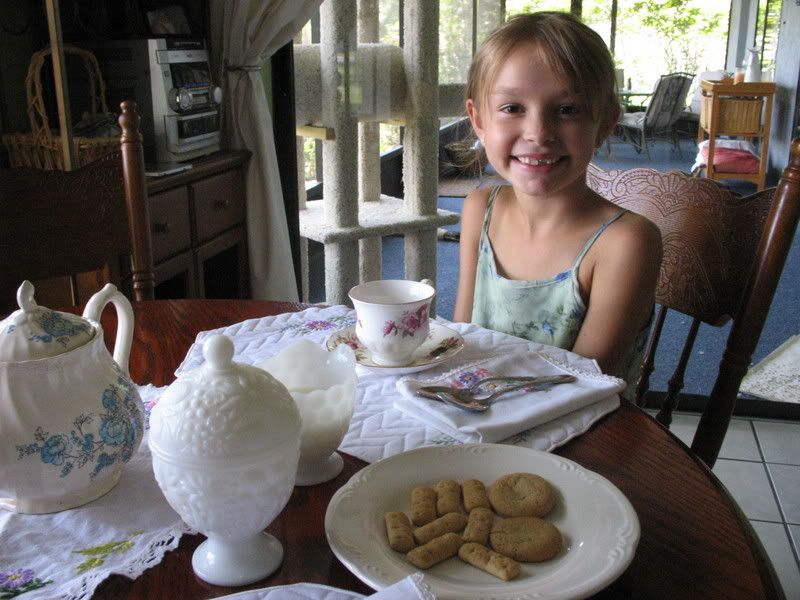 My girl, Eve. She is a lot like her Mama. She enjoys tea and ladylike things. She says she'd like to live next door to me when she grows up and be a
homeschool
mama too. I tell her I'd like nothing better.
Maia is at a drama day camp this week... and for the next two! She will be busy every day from 9 a.m. until 2 p.m. getting to explore a creative outlet for all that singing and drama that goes on around the house! She is in her element!
But my girls are close.
Very close. And I know that Eve will be missing her big sister over the next few weeks - even if it is for only 5 hours a day.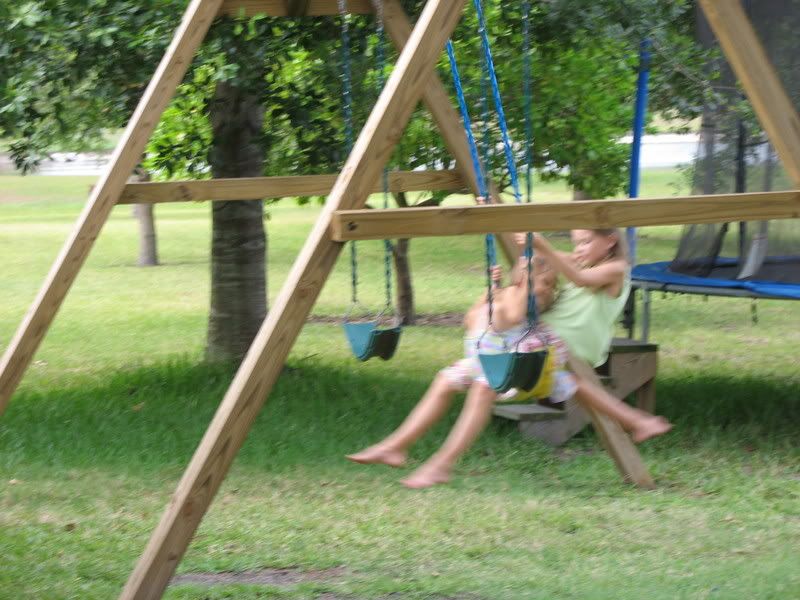 I'm hoping we'll be able to come up with some special things for us to do together in the meantime. Today was a good start. :)